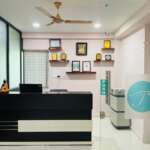 Welcome There!
Tatva Skin Clinic was established with a vision to bring affordable Skin Care to everyone.
By constantly updating ourselves with latest technology and equipments, we aim to offer state-of-art treatments to keep your skin and hair healthy.
Our Dermatologists are known to keep abreast with the latest inventions in medical science so as to offer the patients treatments that are of the best and highest quality
Our team of experienced doctors attend to every case
We constantly work to provide our patients with the best dermatology service by perfectly blending revolutionary technology and advanced procedures.
The needs of the patients have always guided us towards delivering comprehensive care.
Our Contacts
Tatva Skin Clinic
4th Floor, Ajay Chandra Complex, Plot no.11 to 14 Sy no. 222 part, Miyapur Allwyn Cross Roads, Madinaguda, Hyderabad, Telangana 500049
08790983414